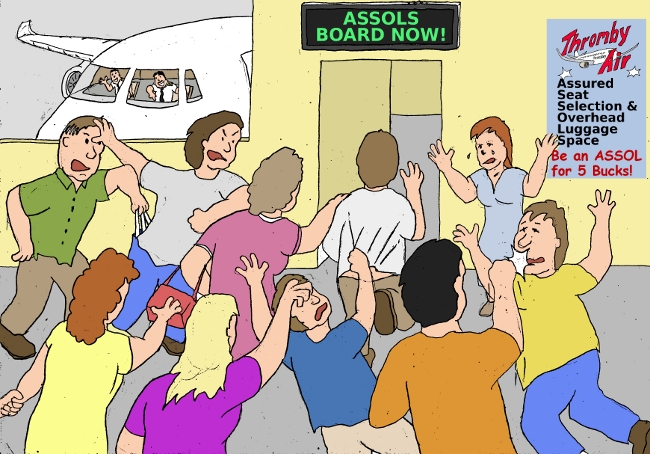 Sep

29
Tags
Related Posts
Share This
Assured Seat Selection & Overhead Luggage Space (ASSOLS)
Are you one of those people who just HAVE to get on board first to get the best seat on the plane. Do you push and shove so that YOU get to be the one who fills the overhead luggage bins, leaving no room for the other passengers' belongings?
If so, our new "Assured Seat Selection & Overhead Luggage Space" surcharge may be for you. You can, by paying a small additional fee, join an elite bunch of ASSOLS boarding the aircraft before the other passengers, thereby fulfilling your perfectly natural selfish tendencies. Isn't that worth 5 bucks?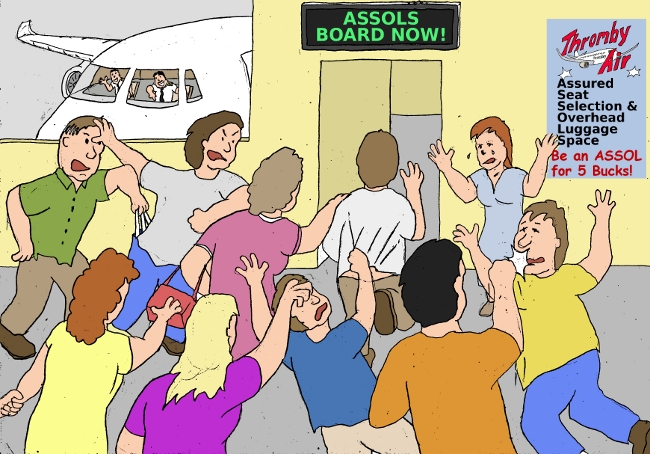 Thromby Air – Making selfish ASSOLS pay!